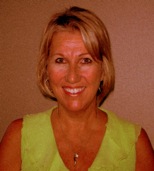 I joined Towne Center Realty in 2007 specializing in residential sales. Previously I was a Sales Manager marketing condominiums in Celebration and throughout Orlando. I began my Real Estate career in New Home sales. With my knowledge and experience I can turn your home purchase into a smooth transaction that you will look forward to. I enjoy helping others make one of life's biggest financial decisions. I have always maintained a high sales volume by providing exceptional customer service by demonstrating impeccable integrity. I am so grateful for all my accomplishments and the many wonderful relationships I have formed throughout my Real Estate Career.
* Highly Organized & Detail-Oriented
* Dedicated & Persistant
* Analytical, with excellent Communication Skills
* Confident, Charismatic & Creative
I look forward to helping you achieve your dreams whether it is a first time home, and investment property or even a vacation home. There has never been a better time to purchase real estate. Property prices are within reach and interest rates are at an all time low. These once in a lifetime opportunities won't last forever, so please contact me with all your Real Estate needs.
Rose Morgan
Towne Center Realty
1101 Miranda Lane, Suite 130
Kissimmee, FL 34741
Office: 407-447-7700
Cell: 407-557-5647
Rosemorgan776@aol.com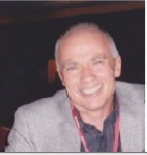 CREATING THE RESULTS YOU WANT!
My sales and marketing career began within the Technology Sector of the School Publishing Industry. Since having become a full time Real Estate Broker, my clients truly appreciate the speed, use and efficiencies that technology provides to them. Together we are able to create, capitalize, and close on real estate opportunities that otherwise may not have been possible!
As each real estate transaction is accompanied by its own unique set of parameters, they can also become exceedingly complex and overwhelming, even for the most experienced buyers and sellers. Successfully navigating through the sale and purchase process of conventional properties, short sales, distressed, or foreclosed properties requires a knowledge and unique toolbox along with a specialized skill set to achieve the positive results both buyers and sellers are looking for.
Buyers interested in purchasing a home, or investment property tell me they experience an immediate comfort and relief by the level of understanding, personalized listening, action and results they receive from me in helping them acquire and close on the property topping their wish list.
Sellers contemplating the listing and sale of their property appreciate and experience a confidence in the knowledge that I take the time to develop a customized plan utilizing technology, and creative marketing tools that assures maximum results towards the sale for their property.
Working smarter for my clients ensures them that their home ownership and property investment goals are met with complete peace of mind...which is the highest and best return of their investment in me!
John F. Kovacs, Broker - Associate
Towne Center Realty
1101 Miranda Lane, Suite 130
Kissimmee, FL 34741
Office: 407-447-7700
Cell: 407-883-9895
johnf.kovacs@gmail.com

As the Preeminent Real Estate Professional in my community, I am dedicated to providing the finest service available while breaking new ground. Purchasing or selling your home brings tough decisions. You need a Realtor who can help guide you through this process and stay ahead of the game. I go the extra mile to help you achieve your goals. That's why I research the market and property values so your home is priced effectively from day one. I also make sure the public knows your home is For Sale by using innovative advertising and marketing techniques to attract potential buyers. My goal is to give you, my customer, a World Class Experience. Of most importance to me is that you are completely satisfied with all features of my unique service, and what I bring to the table is honesty, interity and hard work. My customer Service training assures that your needs and wants will be addressed, and I pride myself on keeping my customers completely aware of each step of the buying/selling process. Most important of the qualities that I possess is excellent negotiation skills. I will work hard for you to get the best deal possible. Through my years in real estate, I have many satisfied customers, and I'd love you to be among them!
Jeanette Montalvo ABR, PMN, SFR, AHWD
Towne Center Realty
1101 Miranda Lane, Suite 130
Kissimmee, FL 34741
Office: 407-447-7700
Cell: 407-924-7416
Jeanette@jeanettemontalvo.com